Welcome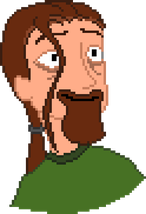 Welcome,
to the imaginary island. The island is partwise portfolio, archive of my work and a place were I share some of my thoughts with people that are interested in them.
Every source code that you can find on this website is free and open for use, I hope that you will enjoy your visit here, learn something or teach me something that advances us on our way.
I am happy about any feedback I can get, so if you have something you want to tell me you can contact me via caspar@caspars-imaginary-island.com.
Caspar
Blog
This is my first attempt on writing down some of the thoughts on magic systems that I have had overtime. The laws are on possible approach on describing how magic works in a fictional world.
Read More
I spend the mayor part of my time creating concepts for stories that I find interesting and analysing stories in books, television and games.Depending on the type of story I am creating, laws help me create more interesting and immersive stories, so I have decided to write about the reasons I think are behind it and what world need dense laws the most. I hope it makes sense and helps understanding the matter.

Read More
1 Comments